What We Fund
---
---
With only 4 percent of federal cancer funding dedicated to childhood cancer, your support of Children's Cancer Research Fund is crucial to finding safer, more effective therapies for kids battling cancer. Please donate now.
Here is how we use your donations to advance childhood cancer research, services and awareness.
We fund innovative and promising research.
Launching New Ideas
We give seed grants for innovative research projects that hold great promise but don't yet qualify for federal or larger funding. Without this support, many brilliant ideas wouldn't move forward. Read about the latest research advancements.
Filling Funding Gaps
Gaps in research funding slow down or halt potentially lifesaving projects. We fill these funding gaps so we can bring better treatments to kids more quickly.
Your dollar could be the dollar that uncovers a cure. Every $1 donated helps researchers secure $18 of additional funding from the government and other sources.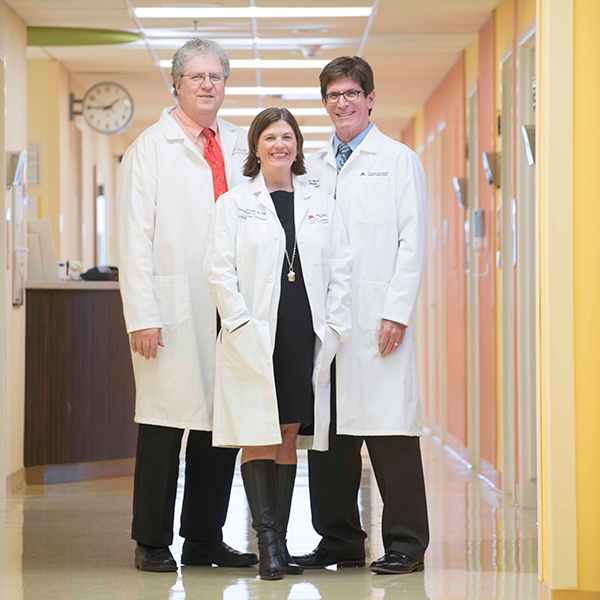 Turning Clinical Trials into Standard Treatments
Clinical trials are critical to providing kids with options when they've exhausted the existing treatment protocols. These trials also test novel treatments that lead to new and improved therapies for kids with cancer everywhere.
Fostering Collaboration
We collaborate with leading researchers who stay keenly attuned to the ever-changing landscape of cancer research. The research we fund is shared with more than 9,000 experts around the globe, helping accelerate promising discoveries.
Training the Next Generation of Researchers
Fewer doctors are choosing a career in hematology/oncology, so we're helping attract and train researchers by funding emerging scientists and fellowships that build experience and expertise. For more than 35 years, we've funded over 90 fellows who are working around the world to create safer, more effective treatments for kids.
Taking Care of Survivors
There are more childhood cancer survivors than ever before, but many of those children suffer from late effects of cancer treatment including infertility, hearing loss, brain damage, vision loss, heart problems and more. We fund research that works to understand these effects and care for children beyond their diagnosis and treatment.
We enhance healing and care for families.
Childhood cancer affects the whole family, so we provide funding for quality of life services to enhance healing and care.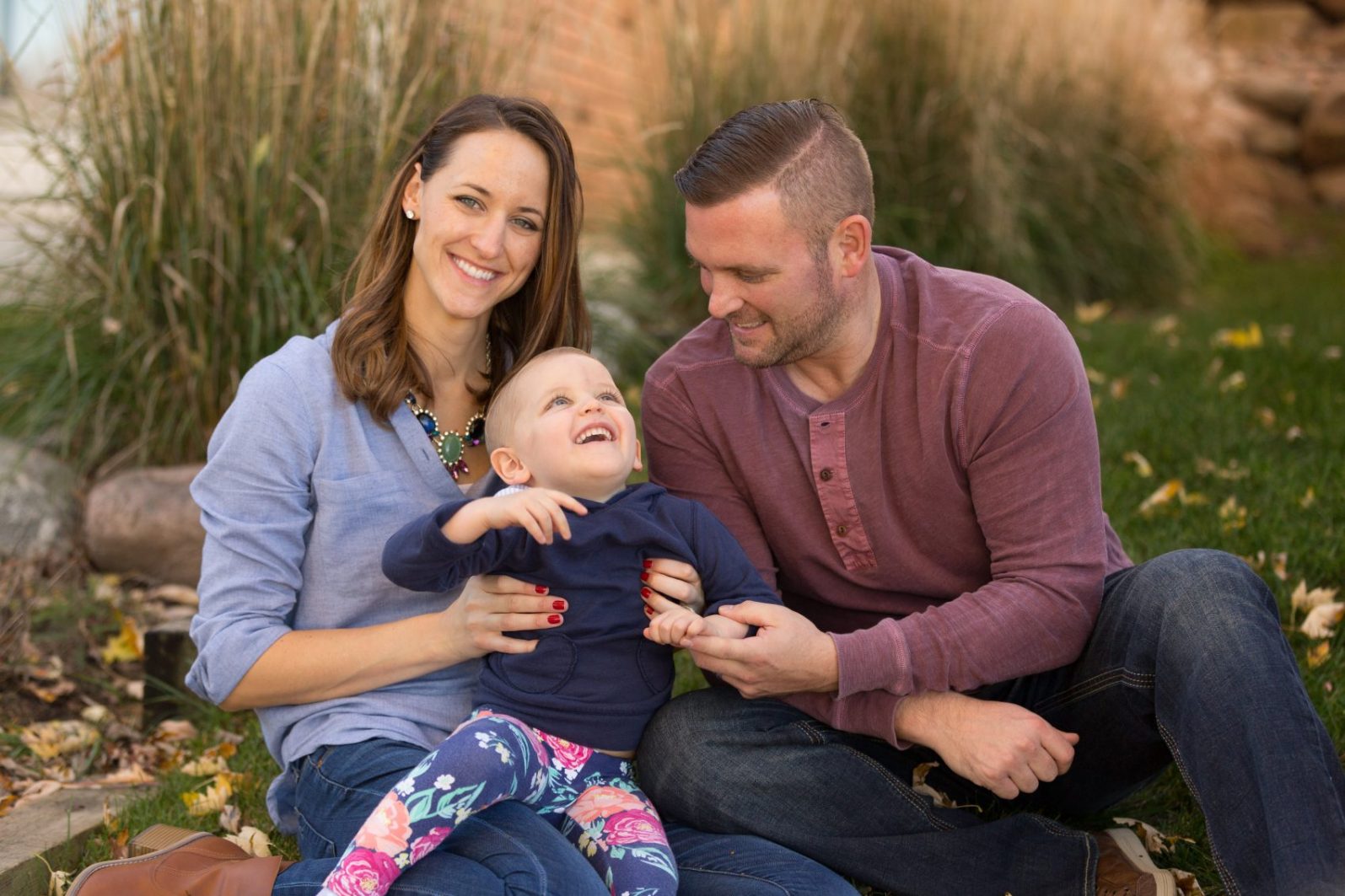 We educate the world about childhood cancer.
On average, every dollar we award for research creates an additional $18 secured in federal or other grants. Just one dollar could be THE dollar that changes everything for a family affected by cancer, so it's more important than ever that we spread the word about childhood cancer and raise awareness. Please donate to Children's Cancer Research fund now.
We also foster education between researchers by supporting collaborative conferences and lectureships.
What We Fund
Our unique approach to funding research and support programs makes us the organization where your donation, big or small, will stretch as far as possible. To ensure this, we focus our funding in three main areas:
We fund innovative and promising research.
We fund research at institutions nationwide, focusing on projects that allow researchers to prove their idea, then reach for even larger grants. Federal funding sources often don't fund projects until much later in the process. Our goal is to "unstick" these great ideas by closing that funding gap.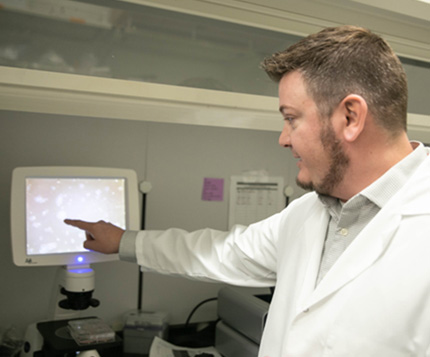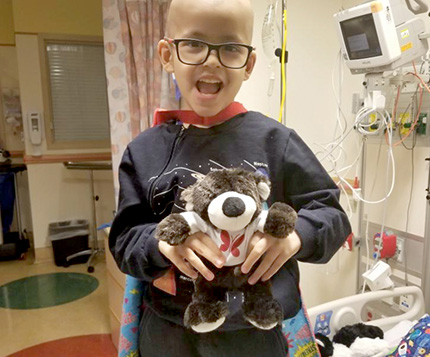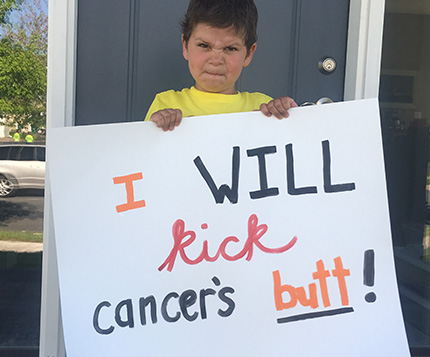 Apply for a Research Grant
We fund research in these areas: hard-to-treat cancers, survivorship and health disparities. Learn more about our research granting process and apply here.
Learn More
You're helping us remove roadblocks and move innovative research forward.
We fund the most promising research at institutions around the country.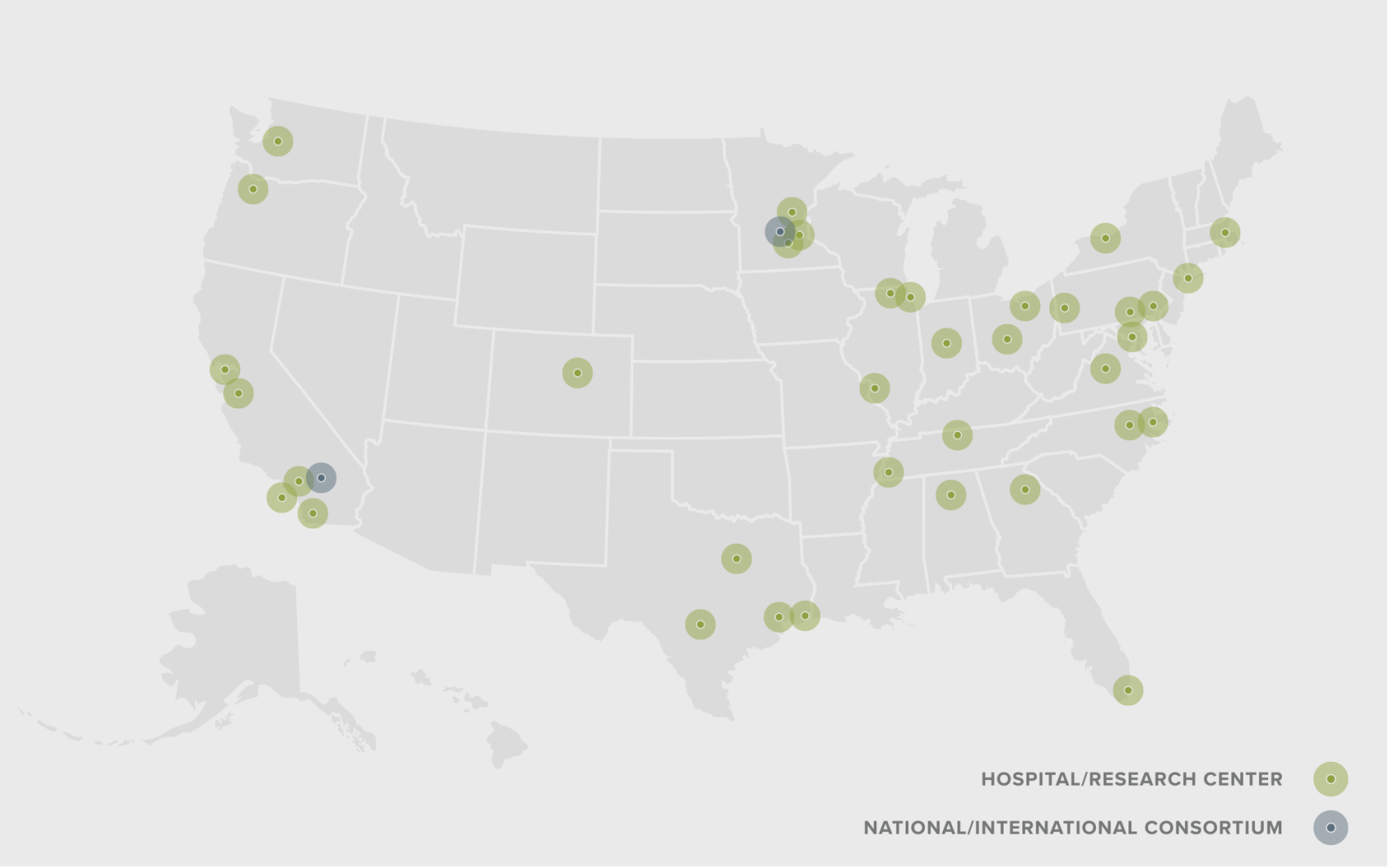 All of our beneficiaries since 2016
Baylor College of Medicine
Case Western Reserve University - School of Medicine
Childhood Cancer & Leukemia International Consortium (CLIC)
Children's Cancer Therapy Development Institute
Children's Minnesota
Children's Hospital of Philadelphia
Children's National Health System
Children's Oncology Group
Children's Healthcare of Atlanta - Egleston
Children's Hospital Los Angeles
Children's Hospital Colorado
Dana-Farber Cancer Institute
Indiana University
Johns Hopkins University
Katie Hageboeck Children's Cancer Research Fund Clinic
Lurie Children's Hospital
Sanford Burnham Prebys Medical Discovery Institute
Seattle Children's Research Institute
St. Jude Children's Research Hospital
The Research Institute at Nationwide Children's Hospital
University of Alabama at Birmingham
University of California - San Francisco
University of Chicago
University of Miami
University of Minnesota
University of Pittsburgh
University of Rochester
University of Texas - San Antonio
University of Texas - Southwestern
University of Texas MD Anderson Cancer Center
University of Virginia
Vanderbilt University
Virginia Commonwealth
Virginia Polytechnic Institute and State University
Washington University in St. Louis
Weill Medical College of Cornell University
Research Updates
Using The Fight Osteosarcoma Together (FOT) Super Grant, funded in part by the Zach Sobiech Osteosarcoma Fund, Dr. Grohar will spend three...