Your donation supports the innovation and promising research that will one day cure childhood cancer. See what we fund.
This is the story of
You can be a part of their story.
Each year, Orono High School Men's and Women's soccer teams hold a Kick Cancer game to benefit a cancer charity that has special meaning to...
---
Support Lifesaving Research
Your support will create better, safer treatments for children facing cancer for years to come.
Make a Plan
---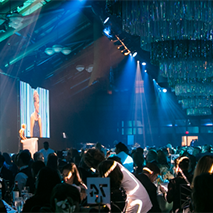 By sponsoring Dream 2019, you spark hope for children and families affected by cancer.
Get Involved
---
Join an existing event or create your own in just three easy steps to support breakthrough childhood cancer research.
Learn More
---
The Zach Sobiech Osteosarcoma Fund
Zach and his family helped start the Zach Sobiech Osteosarcoma Fund at Children's Cancer Research Fund. Directed proceeds from his music and other fundraisers help researchers tackle osteosarcoma.
Learn More