Stay updated on our progress toward ending childhood cancer
This is the story of
You can be a part of their story.
My daughter lies back in the tub on a white towel in the warm water, overjoyed with herself as she splashes. She is 8 months old: beautiful, sm...
---
Support Lifesaving Research
Your support will create better, safer treatments for children facing cancer for years to come.
Make a Plan
---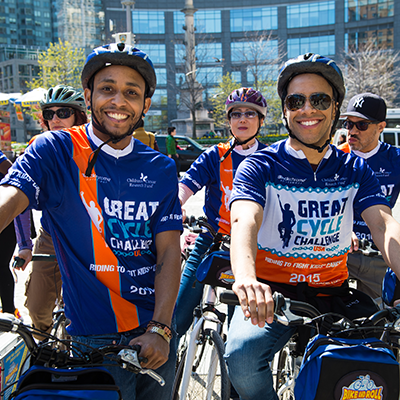 Ride to fight kids' cancer throughout the month of June!
Register Today
---
Join an existing event or create your own in just three easy steps to support childhood cancer research.
Learn More
---
The Zach Sobiech Osteosarcoma Fund
Zach and his family helped start the Zach Sobiech Osteosarcoma Fund at Children's Cancer Research Fund. Directed proceeds from his music and other fundraisers help researchers tackle osteosarcoma.
Learn More