The Katie Hageboeck Children's Cancer Research Fund Clinic
About Katie's Clinic
The Katie Hageboeck Children's Cancer Research Fund Clinic is designed to speed the translation of research into treatments for childhood cancer. It is adjacent to Masonic Children's Hospital in Minneapolis, Minnesota, where one of the core areas is the treatment of the sickest kids with cancer or blood disorders.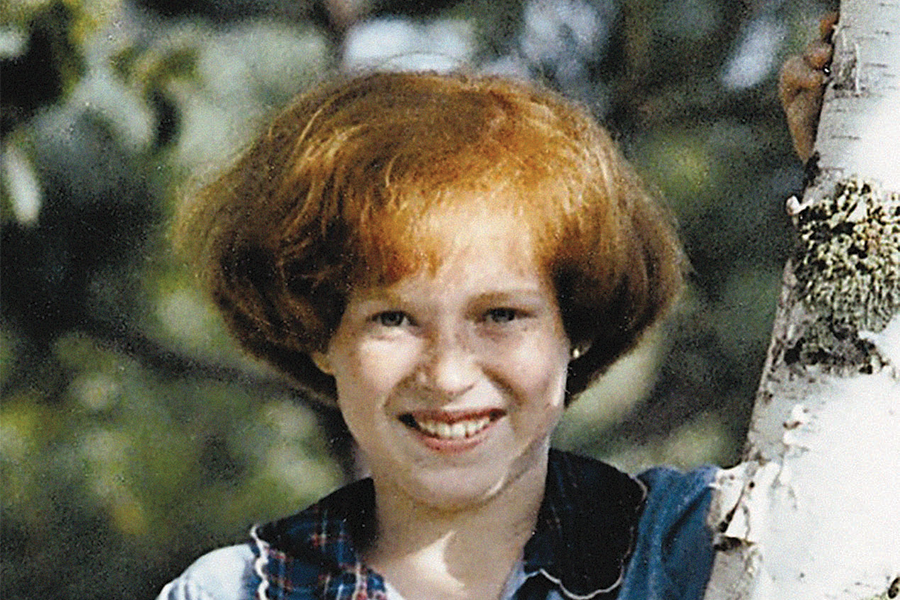 Healthcare professionals offer the highest quality treatment along with personalized care based on each child's needs. The clinic services more than 10,300 exam visits and more than 5,500 infusion visits each year. Katie's Clinic is part of the M Health Fairview Masonic Children's Hospital and was previously called The Pediatric Specialty Care Journey Clinic. In 2021, this space was renamed after Katie Hageboeck, whose wish for better cancer treatments for kids like her marked the beginning of Children's Cancer Research Fund. The clinic, a part of Masonic Children's Hospital, has a nationwide reputation for world-class childhood cancer survivorship care and research.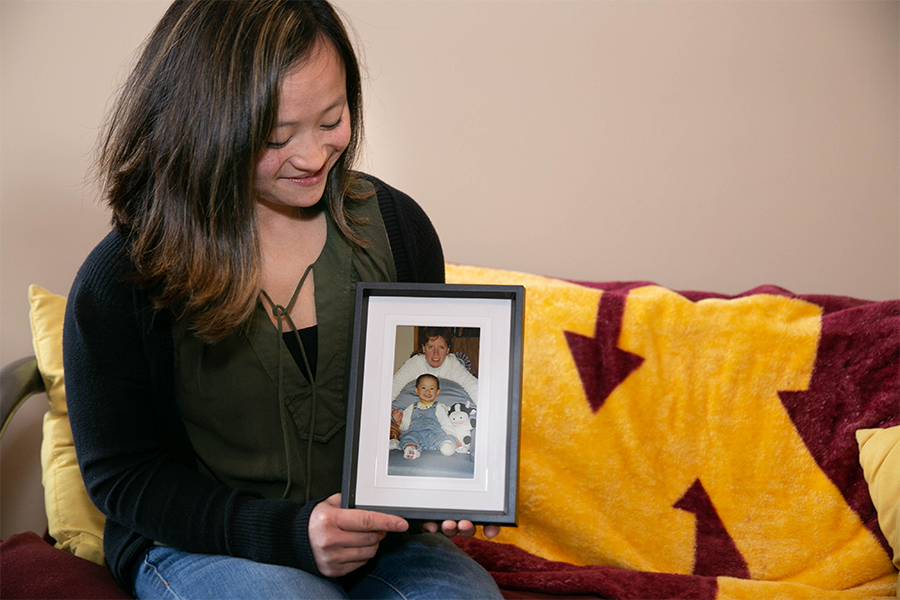 When kids who have cancer survive and grow up, they need doctors and other specialists who understand the specific needs of childhood cancer survivors, which are not the same as those of adult cancer survivors.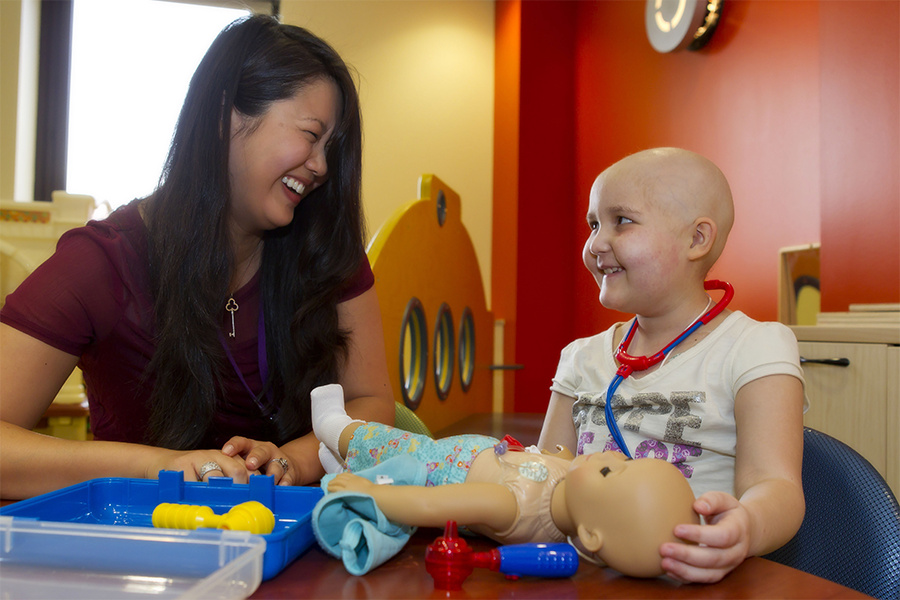 Specialties at Katie's Clinic:
Center for Children with Cancer and Blood Disorders
Center for Pediatric Blood and Marrow Transplantation
Infusion Services
Neurology
Palliative Care
Survivorship Care
Patient and Family Experience
Katie's Clinic includes child-friendly, multisensory and interactive spaces to help minimize the challenges of undergoing treatments, chemotherapy, blood draws and transfusions.
It provides private rooms and infusion spaces for families, who often spend hours of their day in the clinic. 
This dedicated space makes it easier for pediatric cancer teams to facilitate bench to bedside research - allowing physicians and clinical research staff to translate their findings from the lab directly to patient care.
This is especially important when it comes to survivorship care – Katie's Clinic will include an enhanced survivorship assessment room, where researchers can gather data and use it to improve a patient's survivorship experience right away – because we know that the cancer experience doesn't end with the last chemotherapy treatment.
This space is only possible because of donors like you.
Make a gift to the Katie's Clinic and Innovation Fund today.
With your help, physicians and researchers at the University of Minnesota are able to offer the latest and best treatments to kids fighting cancer, care for those kids when they become survivors, and- can investigate new, improved treatments… all under one roof.
Donate Today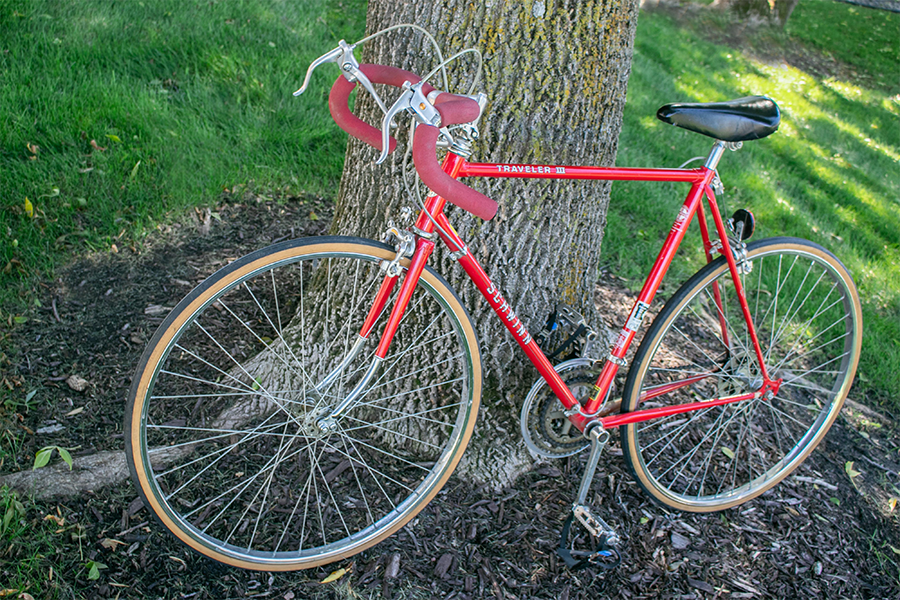 Katie's Story
Katie Hageboeck passed away after a 16-month battle with leukemia. She was treated at the University of Minnesota, and requested that the $100 she had been saving for a new bike be donated to a then little-known fund at UMN called Children's Cancer Research Fund. "We are so proud of Katie's significant impact on the progress of treating and curing all kids with cancer," said Norm Hageboeck, Katie's father. "Her wish over 40 years ago is providing hope for families today."
Read More
Supporters and Partners of Katie's Clinic
Every research advancement was made possible by families who have made CCRF's mission their personal mission. They've hosted events, rallied support and created community around CCRF and our cause, and we are forever grateful. These dedicated supporters have made a real, lasting difference in the world of childhood cancer research.
Lindahl Family Lobby
A $400,000 gift generously sponsored by Nancy and John Lindahl will create a calm and welcoming lobby and reception area that greets children and families as they enter the Katie Hageboeck CCRF Clinic. This important first impression sets the tone for a family's care experience and can help ease stress or anxiety as patients check in and get settled.
---
"The Porch" Family Lounge
A gift of $250,000 has been generously sponsored by several of Katie's family members. "The Porch" will provide an upgraded family waiting lounge that is accommodating and comfortable for patients and their loved ones to spend time in. The gift will also allow the care team to remodel a portion of the existing family waiting room to create additional much-needed infusion bays where patients receive chemotherapy and other cancer therapies.
Learn More
---
8 Patient Rooms
Patient rooms which can be named with a gift of $100,000, each will ensure the flexibility and sustainability of these important clinic rooms, including upgrades to medical equipment and technology (e.g., cameras to improve telehealth capabilities).
Thank you to our donors who have sponsored 5 of these rooms:
Debbie & David Dworsky, Michael & Lauren Kelner, and Vicki Kelner & Shlomo Fainaru, in memory of Mark Kelner
Bob Engelke, in memory of Marilyn Anderson and Louise Engelke
Del and Judy Johnson, in honor of Deb and Mark Nesbit, M.D.
Diana and Norm Hageboeck, in honor of Dr. Norma Ramsay
Dan Saklad, in memory of Sheila Saklad
---
Cornerstone Spaces
A gift of $50,000 will provide a cornerstone, a visual reminder that donors like you believe in childhood cancer survivors' journey toward a healthy and happy life. This donation will allow children to dream further by improving survivorship research and care.
Thank you to our donors who have sponsored cornerstone spaces:
Custom One Homes
Greg Soukup, MJ Carr and Warrior Mfg. LLC
Blythe Brenden-Mann Foundation
---
Survivorship Assessment Unit
A gift of $150,000 will help create a dedicated cancer survivorship assessment unit that provides survivors and their care teams with state-of-the-art tools, technology, and equipment (e.g., a treadmill to assess cardio health) to enhance care and support clinical research.