C.C. Bear
Cuddly C.C. Bear (Cure Cancer Bear) is available to those who need him most. Hundreds of children diagnosed with cancer and other life-threatening diseases, as well as their siblings, families and friends have been comforted by our lovable donor-supported teddy bear.
You can order a bear to be delivered to your child at no cost to you.
Please allow two weeks for shipping
Shipments of bears are only available within the United States and Canada (we cannot mail to PO boxes)
If you have additional questions, please email Mindy Dykes (mdykes@childrenscancer.org)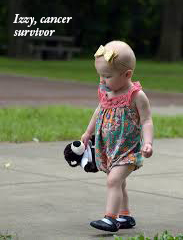 For every $25 donated, we will deliver a C.C. Bear to a child impacted by cancer. Your donation is the warm, comforting reminder that there are people like you who care to make their treatments better.