"I want to be remembered as the kid who went down fighting and didn't really lose."
ZACH SOBIECH
Treatments for osteosarcoma, the cancer that took Zach too soon, haven't improved in decades. Zach wanted his legacy to change that. 100% of all donations to the Zach Sobiech Osteosarcoma fund go to research for better treatments for this deadly cancer.
Your donation will help fund research for better treatments for kids with osteosarcoma.
Donate
SHOW YOUR SUPPORT FOR BETTER TREATMENTS AND CURES FOR KIDS FIGHTING CANCER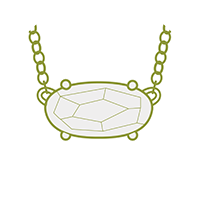 THE CLOUDS NECKLACE IS BACK! 20% OF YOUR PURCHASE SUPPORTS RESEARCH
In continued partnership with Kendra Scott, the Clouds necklace is back with 20% of proceeds from April 15 to May 15 going to the Zach Sobiech Osteosarcoma Fund. On May 15, the Kendra Scott store at the Mall of America will donate 20% of sales that day to Zach's Fund. Shop this special piece just in time for Mother's Day!
---
---
SPREAD THE WORD - PRESS KIT
Help us share Zach's story. Here is a link to our press kit with images and info to share.
---
Move this research forward with data
Osteosarcoma researchers need more data to continue to develop better, safer treatments. If you or a loved one has osteosarcoma, click here to explore how you can participate in research studies that will fuel future breakthroughs.
---
BE IN THE KNOW - JOIN OUR EMAIL LIST