Childhood Cancer Survivors
The cancer experience doesn't end with the last chemotherapy treatment.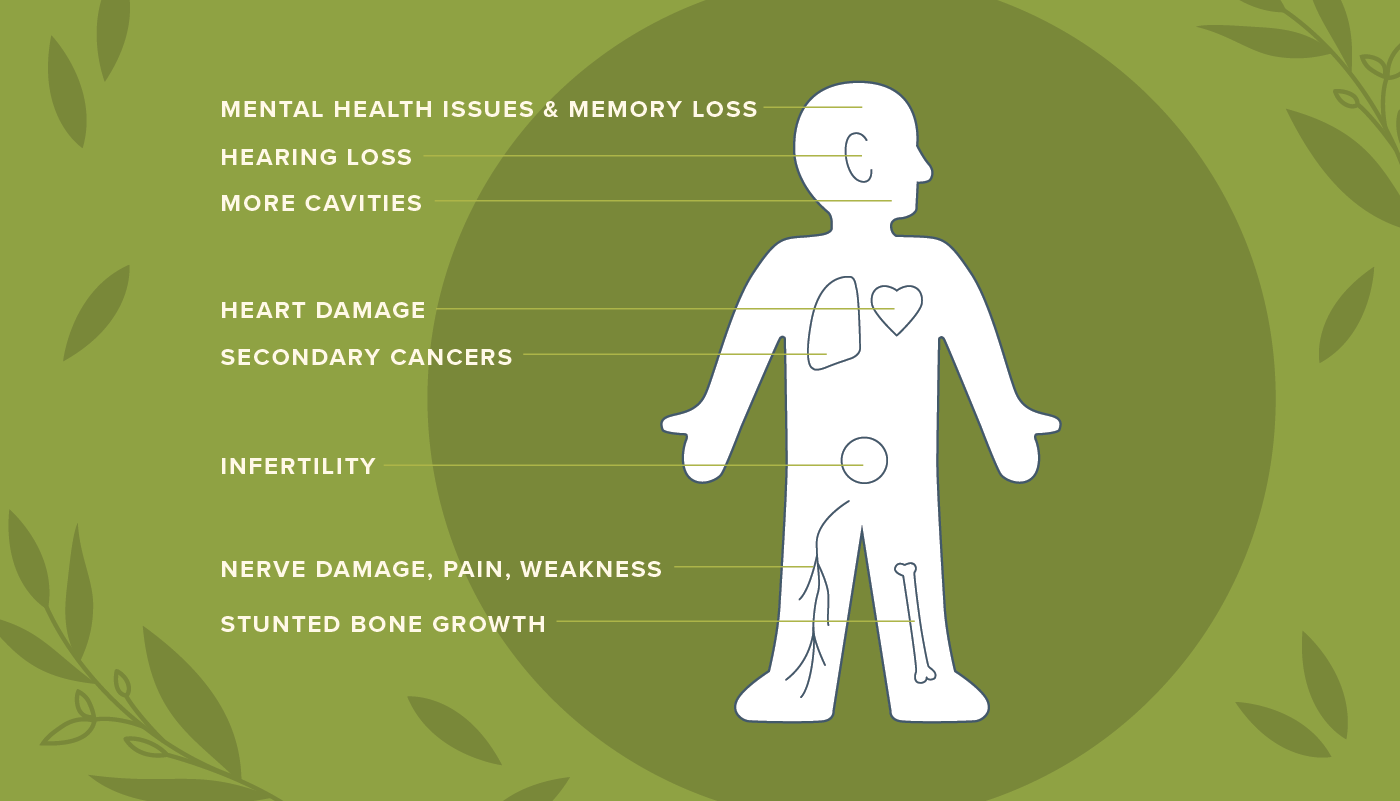 Above: The long term side effects after treatment
What do childhood cancer survivors face after cancer?
More than 95% of survivors will have a significant health issue related to their cancer or treatment by the time they are 45 years old.
Only one in five survivors of childhood cancer receive the customized care and guidance they need.
Because of the nature of their cancer treatments, childhood cancer survivors are more susceptible to a range of health complications thorough their lives.
Your support helps survivors like Ted and Connor live healthy lives after cancer.
Connor, brain cancer survivor
Ted, germ cell tumor survivor
With your support, we've funded crucial survivorship research that will help survivors:
Stay on top of their health
Lessen and prevent late-effects
Live long, healthy lives after cancer
Your support funds survivorship research
CCRF created the Survivorship Award to recognize that the childhood cancer experience is never truly over, and support shouldn't end when treatment does. More effective treatments mean that more children are surviving cancer than ever before, and the need for better understanding of the struggles these survivors face is urgent and growing. The Survivorship Award will support research projects that shine a light on the specific needs of childhood cancer survivors and innovate to meet these needs. 
Our 2021 Survivorship Award Grantees 
We couldn't do this without you. You can support childhood cancer research that leaves survivors whole and healthy after treatment.