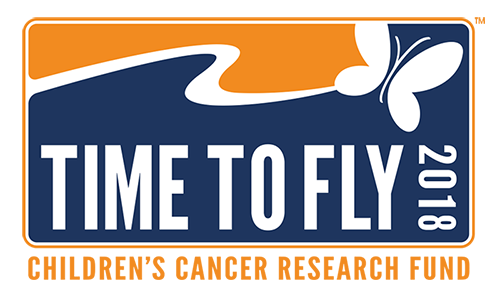 Saturday, September 29, 2018
Phalen Regional Park
Saint Paul, Minnesota
Time to Fly is back for 2018!
Each year, Time to Fly aims to raise critical dollars for childhood cancer research, while providing an opportunity to gather, share and connect with others who are affected by childhood cancer and passionate about creating a cancer free tomorrow. This year participants will enjoy the scenic pathways around Phalen Regional Park while raising awareness for childhood cancer research.
We fly for:
Children around the world currently receiving treatment for childhood cancer
The 42 families in the U.S. who will be told their child has cancer today
Children and young adults who have passed away from cancer
The thousands of childhood cancer survivors among us today
We hope you will join us in 2018!
Let your friends and family know about Time to Fly 2018